Saturday, November 11, 2006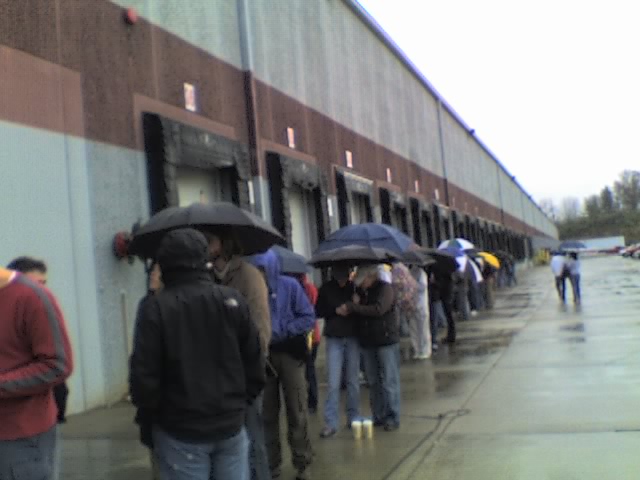 Folks lining up outside the DWR warehouse for the sale. The line ended up being twice this long when the doors finally opened.
After the sale had been going for a while, the power went out in the building. So, emergency lights came on and everyone was kinda like "what the hell?" The lights came back on slowly, but since the power went out, DWR's network went down and they were not able to process credit cards for quite a while. Since we needed to leave and we didn't have anything that was a classic or one-of-a-kind, we ditched
our order
and left. We think that stuff will be there tomorrow anyways. We found a
media stand
that I had been looking at for a while and we may get that tomorrow - hopefully on a bigger discount than today. I'll keep you posted.
Labels: cameraphone, DWR